2015/2016~Yes—I'm Still Alive and Well!
I know—there's probably no one worse than I am at keeping a website up-to-date. My plan is to turn over a new leaf—stare technology in its scary face—and satisfy the countless legions waiting to find out what's new in the writing life of Glen Huser.
So…some catching up:
Last October, the second in the series of Greek myth picture book/operettas was launched in Laval, Quebec. The Golden Touch retells the tale of King Midas who learns, the hard way, that we should be very careful about what we wish for. Dimitris Ilias and Maria Diamantis worked with a choir of close to 200 schoolchildren from the Sir Wilfrid Laurier School District. I loved having the chance to retell the myth and write the lyrics for a dozen songs. Giannis Georgantelis always amazes me with the music he composes for the words I've written—and master illustrator Philippe Beha's lush colour illustrations dazzle. Once again the Orchestre Symphonique Pop de Montreal played for the recording (which is tucked into a pocket at the back of the picture book; with Terry Jones reading the narrative). Vancouver's Tradewind Books published The Golden Touch.
Also, in October, The French version of Time for Flowers, Time for Snow (Le Temps des Fleurs, Le Temps des Neiges) was launched in Montreal, followed with a performance by the choir in Montreal's City Hall on November 5th.

Dimitis Ilias leads a chorus of dozens of children from the Greek community's Socrates and Demosthenes schools and from the Commission scolaire Marguerite Bourgeoys during the launch of the French version of Time for Flowers, Time for Snow at Montreal city hall on Nov. 5.
In November, I had the pleasure of being writer-in-residence at St. Francis Xavier School in Vancouver, working with grade four students who wrote "Wish Stories"—each receiving a copy of my own Jeremy's Christmas Wish at the end of the project. Thanks to Brenda Lockhart and Sophie Chong for all of their work in assisting students to develop their stories—and parents for supporting the project.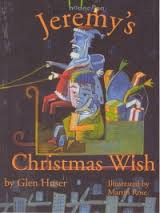 The Elevator Ghost was shortlisted for British Columbia's 2016 Red Cedar and Chocolate Lily Awards.

That's my catching up. I'm busy working on several writing projects plus one more Greek myth picture book/operetta, to complete a planned trilogy. This third one is a retelling of the Pandora myth. The songs are written and I believe Giannis Georgantelis is busy in his Athens studio composing the music. I can hardly wait to hear it!